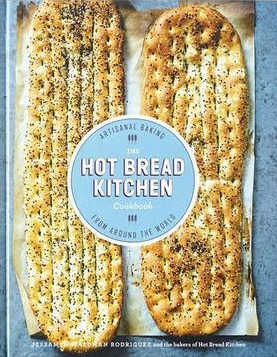 A dramatic television series inspired by the true story of The Hot Bread Kitchen, a bakery in East Harlem.
The themes of family, food, and female empowerment run deep with Hot Bread Kitchen, a new female-driven, multi-ethnic, drama series centered around the real-life East Harlem bakery of Hot Bread Kitchen. With the business as its unifying hub, the show will encompass both the back stories and current day-to-day highs and lows of the bakery's founder and it's diverse cast of bakers from countries including Mexico, Iran, Morocco, Poland, Brazil, and more.
Hot Bread Kitchen will be inspired by the reality of the true story, but enhanced with dramatic invention and crafted storylines. The show is about the vivid reality of the immigrant and minority New Yorkers that keep the city running, and the current political moment, where threats against immigrants in the US loom large. We will experience the joy of being in a multicultural city but also the loneliness of fighting the feeling of sometimes being invisible. The series will show how marginalized women struggle and succeed in balancing love, work, family, and diaspora, to create better lives for themselves and their families.
Specifically, each woman's signature bread (for example, Maria's tortillas or Fatima's Moroccan m'smen) will serve as the jumping off point for exploring their history and diverse culture, encompassing the complexity of their personal stories with baking as the universal narrative thread. The origin story of how Hot Bread Kitchen came to be, driven by founder Jessamyn Waldman Rodriguez's inspiration, provides a fantastic arc for the first season. There is flashback potential to learn bread recipes from grandmothers in far away countries, missing home, but food providing a primordial link between the bakers and their family. The series will share powerful journeys toward entrepreneurship, community, and fulfilment.